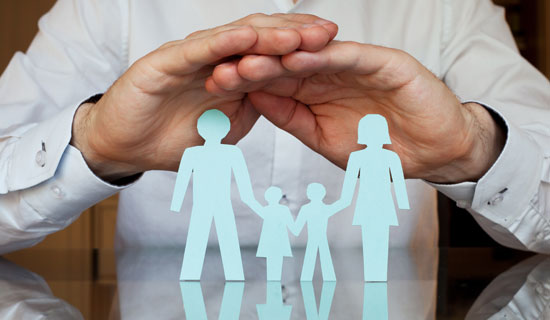 Need a Life Insurance Policy? We can help!
Life Insurance protects your family – and their future. With the right life insurance policy, you leave behind a legacy that allows your family to continue the lifestyle they have now. Inlet View Insurance provides products from various insurance companies for both whole life and term life coverage. We are happy to explain the difference to you so you can decide what product is the best for your family – now and in the future. As your needs change, so can your life insurance policy. Working with Inlet View, we can evaluate present coverage, if any, and update your policy or provide additional insurance, as needed.
A life insurance policy helps you to plan ahead and provide long-term financial security for your family when they need it most. You can't tag a monetary value on your loved ones, but term life insurance can help insure that their future is provided for. You should determine the coverage needed and for how long, and Inlet View Insurance can provide an affordable policy that is best fit for you and your family.